SHOWCASE YOUR BRAND
Corporate Race Sponsorship at Dundalk Stadium
Sponsorship married with corporate entertainment at Dundalk Stadium provided companies and/or individuals with the opportunity to enhance their brand whilst adding an extra dimension to their racing experience.
The team will offer a full service identifying the objectives you wish to achieve from the partnership and working closely to ensure maximum return for the investment.
~~~
There are serveral ways in which brands can be showcased at Dundalk Stadium:
Race Sponsorship
Individual Race Sponsorship
Individual race sponsorship provides you with a boost to your company's awareness or simply a memorable addition to your hospitality package allowing your guests to take part directly in the racing experience.
Full Meeting Sponsorship
Full meeting sponsorship entitles full branding rights to all the races on the card at a particular race event. The package includes the opportunity to fully brand the stadium and can substantially raise the awareness of a company on a local and national level.
Package example:
– Full meeting sponsorship – naming rights to the entire card
– Complimentary admission tickets
– Complimentary meals
– Presentation to the winning connections with commemorative photo
– Live TV coverage
– PA announcements before and after each race
– Full page advertisements in the race programme
– Opportunity to brand the race card cover
– Product placement & branding opportunities
– Local & national coverage pre and post event – communications brief to be pre-planned with the sponsor
Race Card Advertising
Race cards are available at every race meeting to provide an understanding of what horses and greyhounds are running. We would be happy to incorporate a message and/or advertisement on behalf of companies or individuals.
Big Screen Advertising
Dundalk Stadium has an extensive internal TV network of screens alongside housing a permanent 40m2 screen on the infield of the greyhound track. We would be happy to showcase your brand or company message on any given race night.
~~~
LIGHT UP YOUR BRAND
Be a part of Dundalk Stadium's Business Club 2019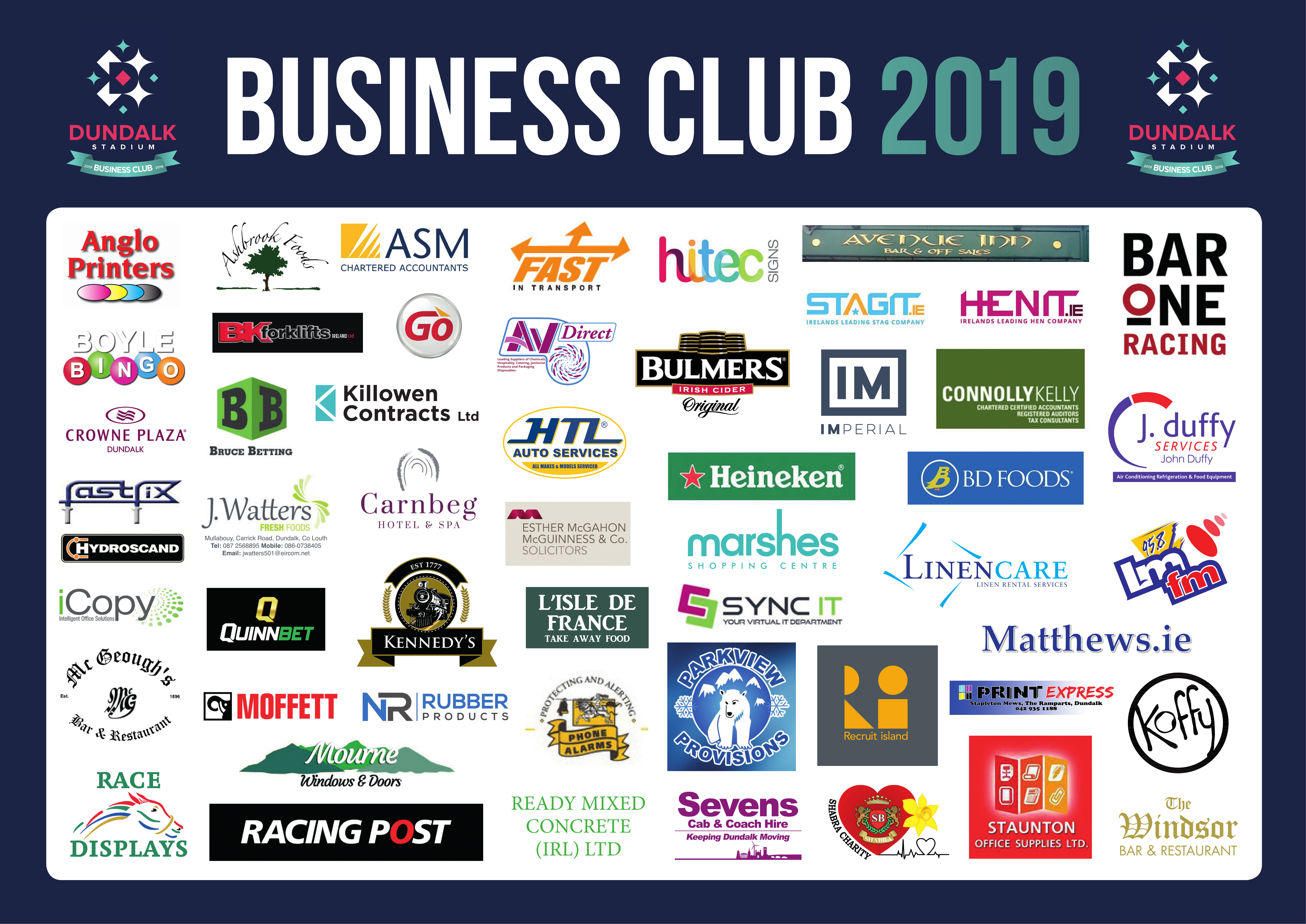 To discuss your sponsorship objectives, please contact Jean Clerkin

                                                                                            +353 (0) 42 933 4438 ext 5 | jean@dundalkstadium.com